HC-49S
is a direct plug-in quartz crystal package with 2 pins and a volume of 11.5 * 4.5 * 3.5mm. At present, YXC can also provide a small volume of HC-49XS (7.0 * 4.0 * 1.5mm), standard load capacitance is 20PF, accuracy is ± 20PPM ± 50ppm, etc., resistance is 120Ω, and the
p
arameter standard is no different from HC-49U 49SMD. Also called HC-49US package.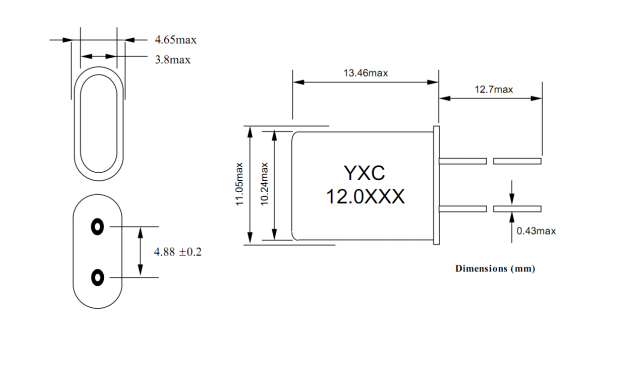 HC-49U is also a direct plug-in 2-pin crystal, with a volume of 11.05 * 4.65 * 13.46mm. Its functional applications are almost the same as HC-49S. Because the size is larger than 49S, the waste of circuit board space and the cost of production are relatively large. It should be noted that HC-49U is different from HC-49US. HC-49US refers to HC-49S instead of 49U.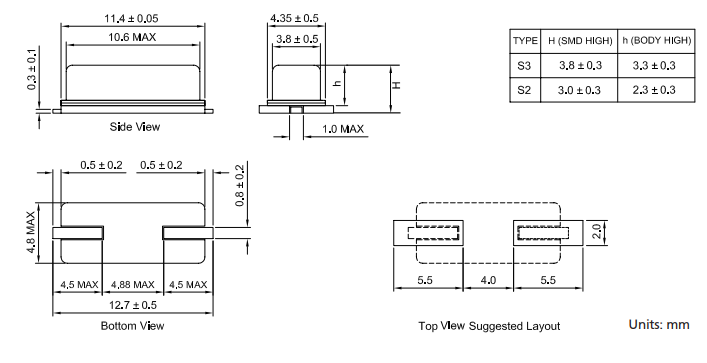 HC-49SMD, commonly known as "fake smd", this is a smd type 2-pin crystal, other than the pin, other parameters are the same as HC-49S, the volume is 11.4 * 4.8 * 3.8mm. To be precise, HC-49SMD is processed by HC-49S flattening feet-set gaskets-shear feet compacting-taping and other production processes. Due to the increase of materials and processing costs, it will cost more than HC-49S and more expensive. Its advantage is that no manual welding is required, and the production speed is faster. Hotselling frequency include 8MHZ 12MHZ 11.0592M 13.560MHZ and so on.